Let us guide you for the health and wellness you deserve
Lifestyle Programs for Health and Wellness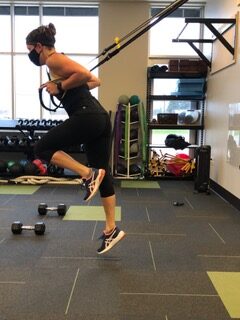 Let us guide you for the health and wellness you deserve
Lifestyle Programs for Health and Wellness
Let us guide you for the health and wellness you deserve
Lifestyle Programs for Health and Wellness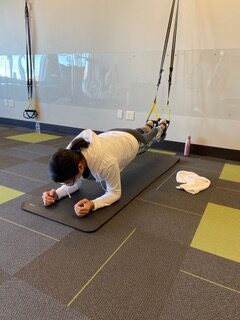 Begin a Healthier Lifestyle
With Our Lifestyle Programs
We teach you how to be consistent by changing your behaviors. Have you tried and are tired of diets? Do you want to be the best version of yourself?
Athletes have coaches to guide and teach them to be the best they can be. You deserve to be the best you can be. How has the journey of health and wellness been without a coach? Heck even very young people have coaches! You deserve a coach too.
Wellness and heath are not a destination. It is not something you magically achieve. Health is something we consistently have to show up for. How are you showing up for your health?
My experience at Pulse has been a life-changer. I can't believe I've lost 18 pounds since the summer without counting calories. Through nutrition counseling with Holly and strength training with Lisa, I've learned how to motivate myself to eat healthy and stay active. I learn a new practice every two weeks (such as eat enough protein). Each practice serves as building block toward a natural progression of healthy eating and an active lifestyle. No points, no calorie counting, no pre-ordered meals. Before I knew it, this bad cook was actually enjoying looking at cookbooks to find new recipes (that were surprisingly easy to make)! I feel so much better physically and mentally. I'm looking at this as being in training for the rest of my life.
- Mickey M
Pulse is an amazing community that supports you to achieve your goals. The trainers really care about you and the workouts are personalized for long-term results. I am so grateful that I found Pulse. I have seen such a positive change in my body and spirit!
-Jessica Z
Knee replacement was eminent. After six months of personal training and classes, I don't even see knee replacement on the horizon anymore. The people are fantastic. Not enough stars to say how happy I am with Pulse. I am healthier and happier since I found Pulse! Try it!!!
-Margaret Z
A boutique person training facility with a top notch and caring personal trainer.
-Richard B
Personal training at it best, the staff are excellent for all your needs from fitness to diet. They are also very good at modifying exercises that work with an existing condition or injury.
-Steve C
They have the ability to make me show up at Pulse for a rewarding and enjoyable time. My mind and body are better after I leave.
-Bob B.
Holly challenges me to be a better version of myself. She holds me accountable for my health.
-Jess Z.
Holly has the ability to almost know my body better than me. Over the years she has done much research of every aliment I have thrown at her.
-Vanetta F.
Holly has a knack for keen observation, both in movement and energy. Her passion for high quality service is seen in the spotless facility, a great variety of equipment, and intriguing new exercises.
-Naomi C.
We provide a non-judgmental community that inspires you to consistently pursue a healthy, mindful, and sustainable lifestyle
Motivation gets you started, but coaching keeps you going! We will focus on your behavior and adjust our methods to accommodate your unique health and wellness journey.